What else does T.J. provide?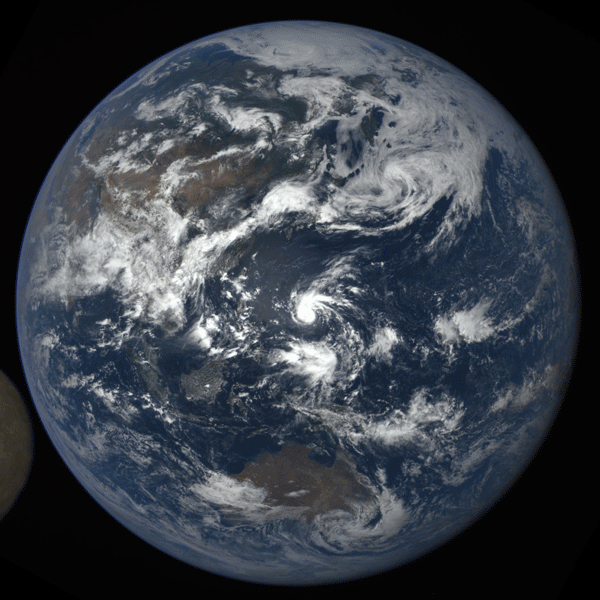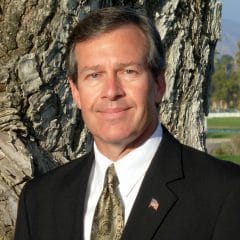 WHO IS T.J. O'HARA?
A bit of a "Renaissance Man," T.J. briefly flirted with professional sports before becoming a litigating attorney. From there, he turned his attention to business and rose through the ranks to become a senior executive and CEO for multiple corporations. He became known for his ability to turn around failing divisions and companies. If an organization was "out of money, out of ideas, and out of hope," T.J. was called on to resurrect it… and he did. From start-ups to Fortune 500 companies in high-tech, low-tech, and no-tech sectors, T.J. found a way to create transformative change and to take those organizations to new heights… a practice he continues to do today.
Then, in 2008, he was challenged to apply those same skills to our fractured political environment.
First, he wrote articles for national publications… hundreds of them. Then, he authored three books. Finally, in 2012, he was called on to run for the office of President of the United States to help create a more informed electorate… and he did. Along the way, he earned the first (and only) nomination and endorsement given by the venerable Whig Party in over 150 years and became the leading independent candidate of that election cycle.
Since then, he has continued to write and speak about politics while offering real solutions to our Nation's most pressing issues. He also serves as the Principal Political Analyst and host of Deconstructed for the Independent Voter News (IVN) and as a policy and strategic consultant for candidates who want to make a difference (including those running for President and the United States Senate).
T.J. likes to tell people he's a "repairman." He just happens to repair companies and countries. He says, "The common thread is people. If you can help them understand the neuroscience behind their behavior and show them how to change it, there is no limit to what they can accomplish." As a result, his speaking engagements and media appearances always incorporate a discussion of what drives the related human behavior. If you aren't careful, he'll help you achieve goals you never thought were possible.
Click on a testimonial to "freeze" it   —  Then, click on < or > to reactivate scrolling
As an Event Planner and Executive Producer with over 20 years of experience, I have had the honor and privilege of hiring and supporting some of the world's most renowned speakers including Ann Landers, Anthony Robbins, Barbara Walters, Christopher Reed, Donald Trump, H. Norman Schwarzkopf, Jr., Jim Cathcart, Larry King, Pearl Bailey, Roger Crawford and Tony Allessandra to name just a few. Having worked with T.J. O'Hara on multiple occasions, I can comfortably say that he belongs in that elite list.
T.J. is a rare combination of talent and professionalism. His pre-event preparation is absolutely outstanding. He works with clients to clearly understand their objectives and has a unique ability to communicate their message in a way that both entertains and inspires his audiences.
T.J.'s extensive background in business and professional sports provides him with a wonderful array of analogies and stories that help clarify otherwise complex issues. Coupled with his passion for life and wicked sense of humor, he delivers content in a way that creates an exceptional and memorable experience for everyone in attendance.
T.J. is a client's and event planner's dream in that he not only delivers extraordinary results, but he also is a pleasure to work with. He is kind to everyone involved with your event, generous with his time, and can adapt to the 'challenges' that can occasionally arise in any presentation in a totally seamless way.
If you want your audience to have a wonderful and memorable experience laced with knowledge, inspiration and a very extraordinary sense of humor … you should consider hiring T.J. O'Hara.
T.J. O'Hara is an outstanding public speaker and strategist. I had the privilege of being part of a series of intensive public and private speaking tours led by T.J. when he was Chairman and CEO of an executive consulting firm. The purpose of the speaking tours was to raise awareness of technological and business opportunities to remake the economy in what he labeled Southwestern Ohio's Technology Triangle. T.J. was an extremely effective, engaging speaker at informational meetings consisting of venture capitalists, government officials, and top business and technology leaders and in Cincinnati, Columbus and Dayton, Ohio as well as in Washington, D.C. He was also extremely effective at engaging top military leaders at Wright Patterson Air Force Base and the Pentagon in economic development dialogue. Based on my experience, I would highly recommend him as a professional speaker and strategic consultant.
Captivating, motivational, and authentic--TJ O'Hara has a refreshing take on American Politics. His quick wit and eloquence are unparalleled in a climate where immediate reactions are gaged and required of American leaders. Refreshingly nonpartisan, O'Hara listens to all viewpoints before making what I believe are sound and accurate determinations. His dynamism and ability to evaluate tough decisions with minimal bias and factual basis makes him an excellent advisor to modern leaders and governing professionals. I have relied on him many times when deadlines were tight, accuracy was a must, and reputation was of the essence. As a professional City Planner, I rely on high degrees of public participation and thorough research prior to making tough decisions and if I need an immediate synopsis or an expeditive path of action, TJ can be depended upon for a high quality diplomatic advisory.
I have had the opportunity to enjoy T.J. O'Hara as featured speaker on a number of occasions. He has provided keynote addresses and served on a variety of panels at major industry conferences in which I have participated.
T.J. has been a featured speaker on behalf of NEPS on several occasions, both in the government and private sectors. He has also delivered National Sales Meeting presentations for my former company. Each time was a truly great experience.
T.J. always comes prepared and presents his message in a highly entertaining and energetic way. He has a unique ability for getting the audience involved and communicates his ideas with incredible clarity. His penchant for using the perfect analogy or example not only allows you to leave his presentation having 'enjoyed the show,' but to leave having retained the message; and that is a very special talent.
If you ever have the opportunity to attend one of his presentations or have him deliver a message to your team, take advantage of it. You will be delighted with the experience.
T.J. O'Hara is a gifted speaker with an incredible depth of knowledge in both business and politics. In 2012, he won the Modern Whig Party's presidential nomination because he embodied the combination of intelligence, talent, and work ethic the Party values as well as the integrity and independent thinking it demands. T.J. has a unique ability to analyze issues, frame solutions, and articulate them in a way that broadens people's perspectives and builds consensus. If you're looking for an inspirational speaker, you need to look no further than T.J. O'Hara.
T.J. was a guest speaker in my Leadership and Personal Development course in the Lindner College of Business at the University of Cincinnati, and he really connected with the students. Over the course of 80 minutes, T.J. shared leadership lessons tied to different events in his life, and helped the students understand some of the science associated with our reactions to and engagement with others. The students resonated with T.J.'s talk, and with the way he connected important events from his own life to experiences they might face -- and they continue to bring up points he raised in later class sections. Thanks, T.J., for giving your time to this group of students, and for the inspiring story you shared!
I have had several occasions to participate in meetings where T.J. O'Hara was the featured speaker, and I came away each time impressed with his ability to deliver a clear and precise message on any number of subjects to all size audiences.
T.J. has the unique ability to access his audience and tailor his message in order to have optimal impact. He always had a complete understanding of the subject matter and is able to deliver the message in a way that everyone 'got it.'
I would highly recommend T.J. O'Hara as a featured speaker to any organization and would welcome him to talk to my team anytime.
I have worked with T.J. O'Hara in several capacities and have had the opportunity to see him present on numerous occasions. I have worked with T.J. O'Hara in several capacities and have had the opportunity to see him present on numerous occasions. He is very dynamic and has the ability to take a very complex subject and present it in a way that has high impact on his audience.
T.J. works with the unique aspects of his audience to adjust his presentation to interject the right amount of humor so that people enjoy his style, a gift not many speakers pull off well. Additionally, he is extremely professional and offers tremendous value to those who work with him.
I worked with T.J. on the divestment of our company's electronic distribution subsidiary. In a difficult market, he was able to get extraordinary value for this business unit, which exceeded our expectations.
His work ethic and ability to delve into the details of a business that had previously been foreign to him was remarkable. If I had a similar circumstance, I would certainly call T.J. for his expertise.
T.J. O'Hara is a confident speaker with an ability to take complex ideas and present them in simple and often humorous ways. By doing so, he creates interesting learning experiences in a collaborative setting.
T.J. is a no nonsense kind of leader that gets things done. He has experience in turnarounds and can quickly assess what needs to get done to achieve results. He also has a personality that can adapt to many environments and thus motivate people to change.
T.J. is a very bright and engaging person to work with. His diverse background gives him a broad and unique perspective on business that translates into creative and opportunistic solutions.
T.J. was a guest lecturer in my Essentials of Entrepreneurship class during his visit to the University of Cincinnati. He was able to provide real-world examples that resonated with our students as they prepare to experience business for themselves in the not-too-distant future. He was also able to provide them with a unique behavioral perspective that is often absent in the traditional approach to pedagogy but is critically important to their long-term success. The students certainly enjoyed T.J.'s experience and stories. He is a shining example of giving back to his alma mater.
WHERE ELSE TO FOLLOW T.J.